The report of the Global Wellness Institute is the first study in history that addresses wellness in an economic context. The conducted quantitative analysis shows the correlation between spending on this sector, happiness and health outcomes. And on a global scale. Why is a coherent wellness policy crucial for economies around the world?
What is a wellness policy?
The authors of the report were the first in the world to define the term wellness policy itself. According to GWI, it is a series of actions taken to encourage healthy habits and lifestyles. It also means creating an environment that supports well-being.
The framework of this policy is defined by detailed areas supporting the objectives. Here are some of them.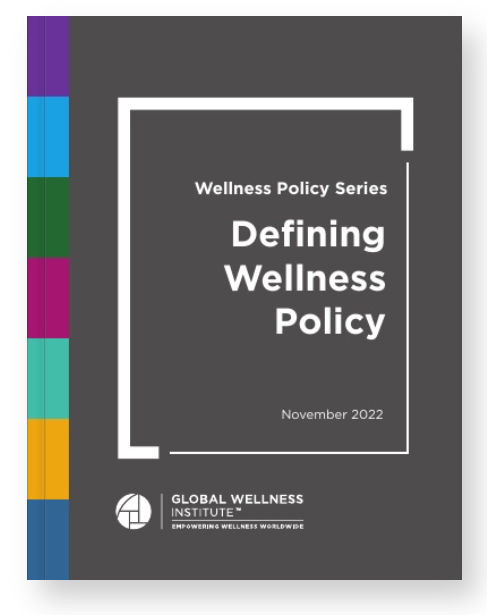 Selected key areas
Healthy eating
Expanding access to a balanced diet and encouraging everyone to make healthy food choices.

Physical activity
Supporting people of all ages by promoting movement.
Mental well-being
Improvement for the individual and the community, especially in relation to stress and loneliness.
Wellness in construction
Creating areas that support all dimensions of wellness and encourage a healthy lifestyle.
Wellness at work
Enabling each person to take up employment in a place that positively affects their well-being.
Here are examples of actions that can be taken by institutions, companies, groups of citizens
Investing in well-kept public spaces, parks and the arts. This will help to increase engagement and civic trust.

Planning of areas suitable for walking. Walkable areas have been observed to promote health and environmental benefits, such as reducing carbon emissions.

Choosing unprocessed foods. Such practices, in the long term, reduce the occurrence of civilization diseases and relieve the health care system.

What brings a well-run wellness policy?
Numerous studies have shown links between wellness investments and welfare outcomes. For example, a statistical analysis by GWI showed a strong positive correlation between spending on wellness, subjective well-being and health.
Figures that make you think
4-14 dollars
Expected return on investment for every $1 invested in public health, prevention, prevention, etc.

97 million
So many prematurely dying people could be saved, among other things, by preventing the development of infectious diseases in low- and middle-income countries.

$67,5 billion a year
Such a financial burden on the system is caused by low physical activity of societies.

$7,8 trillion a year
Costs incurred due to the fact that the employee is dissatisfied with his workplace and feels bad in it.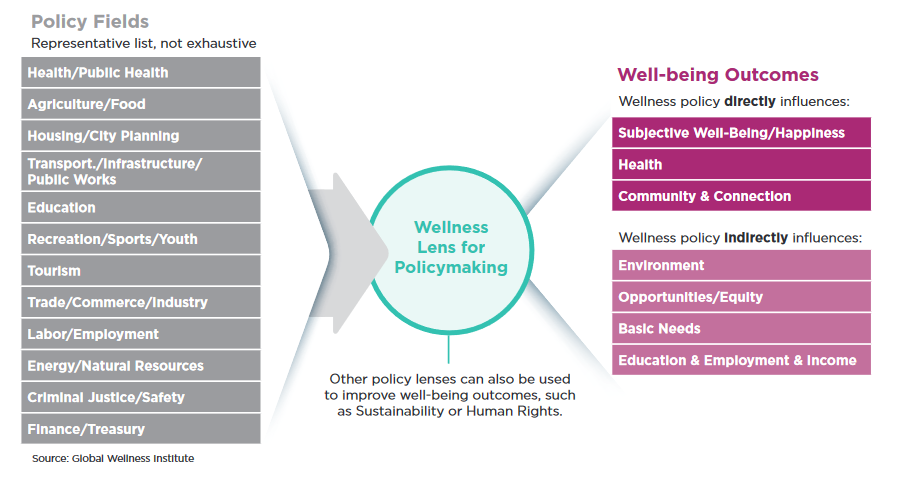 The conclusions of the report may inspire optimism
Using wellness as a 'signpost' in policymaking will lead to improved welfare outcomes in all countries, especially those with low and medium GDP.
The report clearly shows that a lot can be changed. It is not only about savings per year, but above all about a greater level of happiness and health among societies. The key to success, however, is a well-thought-out and, above all, well-implemented strategy.
→ You can read the entire report HERE.